Our Care
-General Nursing
-Residential Care
-Young Adult Care
-Learning Abilities
-Dementia
Daily Meals
(food available on request too)
Breakfast 8am – 10.30am
Lunch 12.30 – 1.30
Tea 4.30 – 5.30
Supper 8pm
Visit Our Home
Call us now to book
0191 460 6000
Alternatively, call in at your leisure.
About Us
At Aster Care Home, our aim is always to provide person-centred and compassionate care within a Homely setting. We focus on preserving the dignity of our elderly residents, whilst enabling residents to be as independent as possible. We provide a tailored plan of assistance and care within a stimulating and homely environment, working together with residents and families to ensure that all our residents continue to get the best out of life.
Aster care home is set in well maintained grounds and has a large enclosed garden that is easily accessible for residents. Residents and their family and friends can enjoy relaxing outside on the furnished patio in the warmer months
---
Care Provided at Aster Care Home
---
We provide complete 24/7 Care and Support
We specialise in:
General Nursing Care
Residential Care
Young Adult Care
Learning Abilities
Dementia Care
---
Friendly Environment
---
Here at Aster Care we offer friendly care to enable people who live here to achieve their optimum state of health and well being. We recognise the need for rights, respect, dignity and choice of each individual while maintaining a friendly relation with our residents and their families.
---
Respect and Dignity
---
Aster Care Home aims to uphold and respect an individual's privacy and dignity at all times. Our fully trained staff is passionate and considerate towards our residents privacy.
Why Aster Care is Different
At Aster Care Home, we are passionate about maintaining high quality care and understand the importance of making someones life better
RANGE OF VISITING CHECKS
The home has a visiting podiatrist, dentist, optician and a weekly ward round by our local G.P. surgery.
GOALS
Providing high quality and skilled care within a friendly and pleasant environment.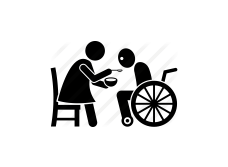 NURSING & RESIDENTIAL CARE
Aster Care Home provides 24 hour general nursing and residential care.
DEMENTIA CARE
Aster Care Home also provides 24 hour Dementia care.
---
OUTDOOR GARDEN
A large safe and secure garden is available for those who like to venture outside often.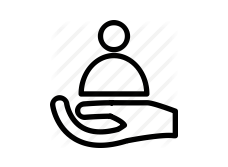 HOMELY FEEL
We positively encourage Residents to bring their own furniture and possessions to give their rooms a homely feel.
RELATIONSHIP BUILDING
Our residents enjoy socialising and taking part in on-going activities.
CHEF SERVICES
Our qualified chefs prepare fresh, healthy and locally sourced ingredients which meet nutritional, dietary and cultural requirements.
Best Quality of Care in Middlesbrough
At Aster Care Home, we are committed to the Quality of Care we offer. Our friendly and well trained staff treat residents and their families with compassion. Our modern purpose built Care Home has everything that our residents need for their comfortable stay. We're open to any feedback and always look for improve our care by listening to our residents and their families.
Features We Offer:

Laundry Services

Hairdressing

Newspaper

Pets

Visitors
---
"Words cannot express our gratitude for the wonderful care my mum has received from you all at Aster"
---
"We'd all like to thank you all for looking after May over these past few months. you've always treat her with respect and dignity".
Our mission is: Care without Compromise. We Pride in providing high quality care. Everyone at Aster Care Home is looked after and we provide personalised care for each resident.